THE ROAD TO the City is, at face value, apolitical. In an afterword from 1964, when Natalia Ginzburg was forty-eight, she describes the conception and creation of this, her first published book: "And I remembered how my mother, whenever she read a novel that was too long and tedious, would say, 'What a blathering bore!' […] I felt the impulse to write something my mother might like. So, to avoid blathering, I wrote and rewrote the first few pages, trying to be as dry and spare as possible. I wanted every sentence to be like a slap or the lash of a whip."
The novella was published in 1942 under the non-Jewish pseudonym Alessandra Tornimparte, since Jews were banned from publishing in Italy at the time. Its first English translation, by Frances Frenaye, came shortly after, in 1949. In this new edition, part of a series of English reissues of Ginzburg's work by New Directions, translator Gini Alhadeff preserves the author's distinctive matter-of-fact style. The language is curt and pragmatic, and the teenage protagonist is predictably uninterested in topics that don't directly concern her. But Ginzburg's Italian landscape is layered, and beneath every interaction runs a political current too quiet for our narrator to hear.
The book is short. The plot: Delia, a young girl living in the rural hinterlands of an unnamed city, becomes pregnant with the child of her older boyfriend, Giulio. He is far from pleased, as are Delia's conservative parents and Nini, her second cousin harboring some not-so-secret feelings for her. Delia is sent away to an aunt's house for the duration of her pregnancy, forced to marry Giulio, and finally gives birth to a baby boy. The end.
And it truly is the end. Ginzburg shows us this in the very beginning, when Delia visits her married older sister Azalea in the city. Azalea's non-life is luxurious enough to tantalize Delia, who views it as an escape from their suffocating rural home, but it isn't much at all. "I nearly always found her in bed, reading novels, or smoking, or phoning her lover, quarreling because she was jealous, caring not at all that the children might hear," Ginzburg writes. "After lunch the husband would go out again, and Azalea would get back into bed and fall asleep instantly." Though many peasant women in the novella covet this labor-free existence, Azalea's joyless days make her bitter and distant. Is that the sort of future Delia wants? It's unclear. She's perhaps too young to think about her own future at all, still made nervous by the notion of kissing boys even as she carries a child. Her immaturity is seen as a personal flaw rather than a fact of adolescence, one Giulio cruelly cites when sneering, "You'll never learn how to live."
Kindness is a rarity in Delia's world, glimpsed briefly through Nini's affection for her. As the story begins—with reality tilted by a still-virginal Delia's loving naivete—Nini is angelic, a saintlike figure with a tragic backstory. Each conversation he has with Delia feels like the end of a parable: "'What's so wonderful?' I asked. 'Everything,' he said, 'everything. I like everything I see. A little while ago I liked walking in the city, now I am walking in the countryside and I like that, too.'" Unlike the other men in Delia's life, Nini appears to desire her best interests over his own, but as she reaches sexual maturity, his lust and envy rear their heads. He kisses her once and then leaves her, saying, "See what you are? Anyone can have all the fun they want with you."
Delia's childish straightforwardness reminded me of the young adult books I used to read—Judy Blume, Sharon Creech, Ellen Potter.
Delia's ruined reputation estranges her from everyone in her life. Once her pregnancy is revealed, her father refuses to speak with her, telling her that "even if I were to die he didn't want to hear about it"; her brother berates her and sneers, "You and your brat can go to hell"; Nini, filled with bitterness, cuts her off and drinks himself into a stupor. What's more, these men can't even understand why Delia is miserable about her predicament. Why can't she be carefree? Why can't she be grateful? "I am angering my parents just to please you," Giulio tells her of their engagement, "but you don't deserve anything, because you're too mean."
In this world, Delia has only two options: to be a Madonna or to be a whore. She inadvertently chooses the latter. Azalea chooses the former through marriage but rots beneath societal expectations. Delia's cousin, Santa, is someone who yearns for a virtuous existence as she waits for her lover to marry her. Once, she declares to Delia:
I love Vincenzo and I'd have him even if he were poor and in rags, and I had to starve to death with him. Whereas you have no time to think whether you love that man or another, because you have to marry him no matter what, given the condition you're in. And you have to say thank you if he does marry you.
But then Vincenzo leaves Santa, and she is just another broken toy. "It's useless," Delia thinks to herself just before her marriage to Giulio. "It's useless and we have to get married, and if he won't have me I'll be ruined forever."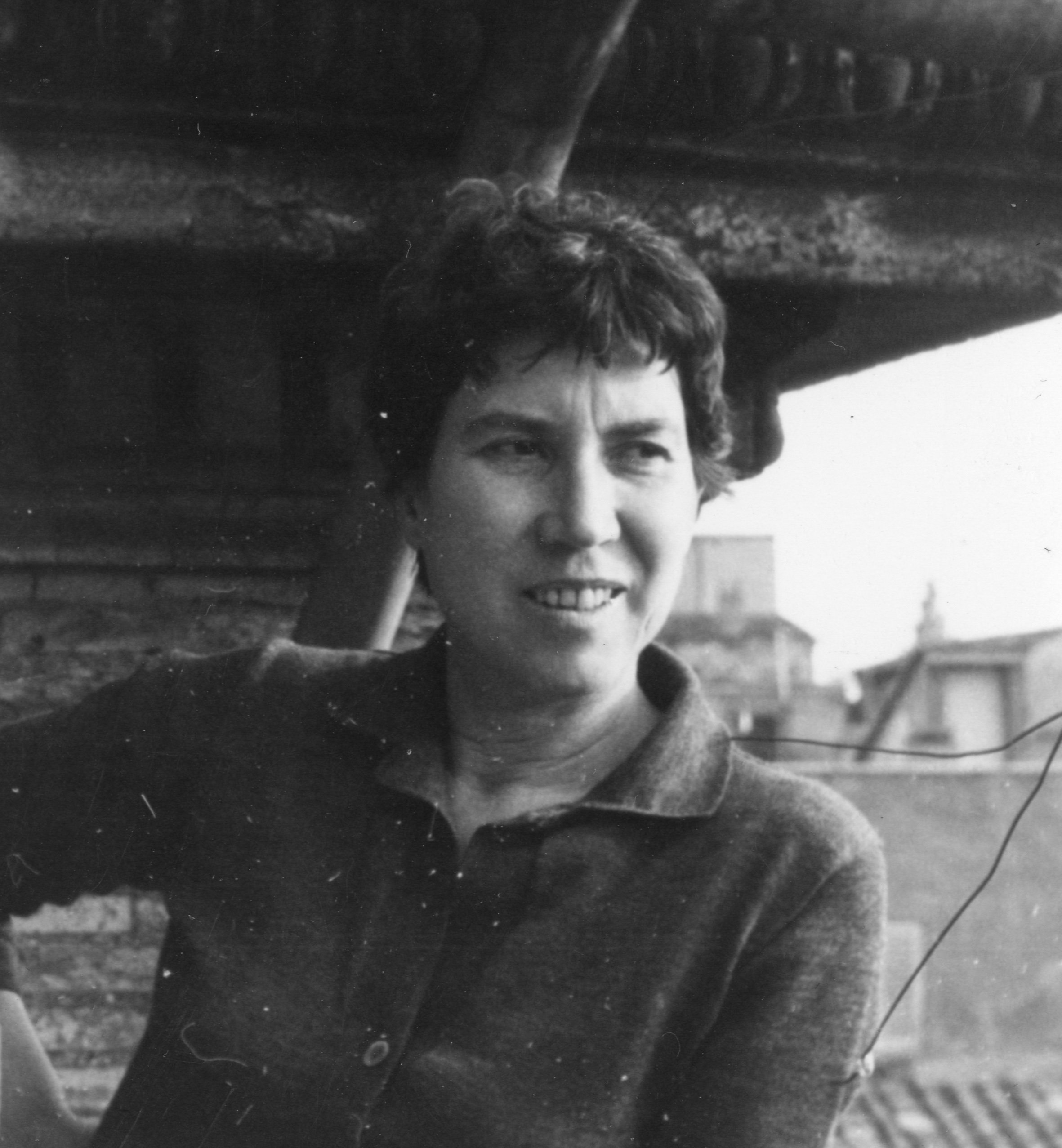 Delia is scared, disappointed, full of misplaced fury. She is mean, as Giulio says, stringing Nini along for the attention and starting petty fights with her siblings. A Los Angeles Times review of a 1990 reissue of The Road to the City called it a "tale of shoddy values" and Delia a frivolous girl who just wants to "marry her Giulio and move to town, where she too can sleep until noon while a maidservant cares for her child." But Delia is also a child. Not one person in her life values her happiness over their own sexual pleasure or social standing. She is young enough to still watch girls her age have fun and go to school and to wonder, "Why wasn't I with them? Why wasn't my life like that?" Every other character tells her how to correctly live her life, but it seems the only relevant advice comes from Azalea: "You must always do as you please with men, because if you act like a weakling, they'll take away the very air that you breathe."
There is something appropriately adolescent about Ginzburg's sharp, minimalistic prose. Delia's childish straightforwardness reminded me of the young adult books I used to read—Judy Blume, Sharon Creech, Ellen Potter. The narrative never pities or condescends to Delia because it is her narrative, her very own words, the world according to her. Her analysis of the power structures in her life is nonexistent. Her notation of the unkindness around her is straight-faced. The Delia we find at the end of the story stands in stark contrast to the Delia we meet at the beginning, the one who tells us eagerly, "I hope to get married soon and to get away as my sister Azalea had done."
In her afterword, Ginzburg explains that, since she published under a pseudonym, no one in her town ever knew that she'd written a book. The word fascist never appears in The Road to the City, nor is the government discussed at all. But Ginzburg was already active in the leftist and anti-Fascist political circles that would continue to define her life and career. At the time of the book's publication, she was living in internal exile with her husband Leone, a resistance leader who would die in prison the following year. After the war, Ginzburg's work became more openly political. Her 1973 novel Happiness, as Such, for instance, centers around the disappearance of a young dissident and his family's reactions. That and her many other subsequent books were published under her real name, which today is remembered as belonging to one of the most important activist writers of her time.